This is my first post for a while, progress on my entry to Pi Wars is getting there, I just need to sort out the 3 point turn and the line following plus hopefully the autonomous speed run. Not a lot to do then!
I have been working on the worst kept hush hush Skunkworks Pi Wars robot projects in history, I have been showing of my robot Revenge, at STEM events, Maker faires and even at an open event at Makespace last night when the Ipswich hackspace crew visited. I have also had Revenge hiding in the background in some of the photos and code that I have posted in this blog.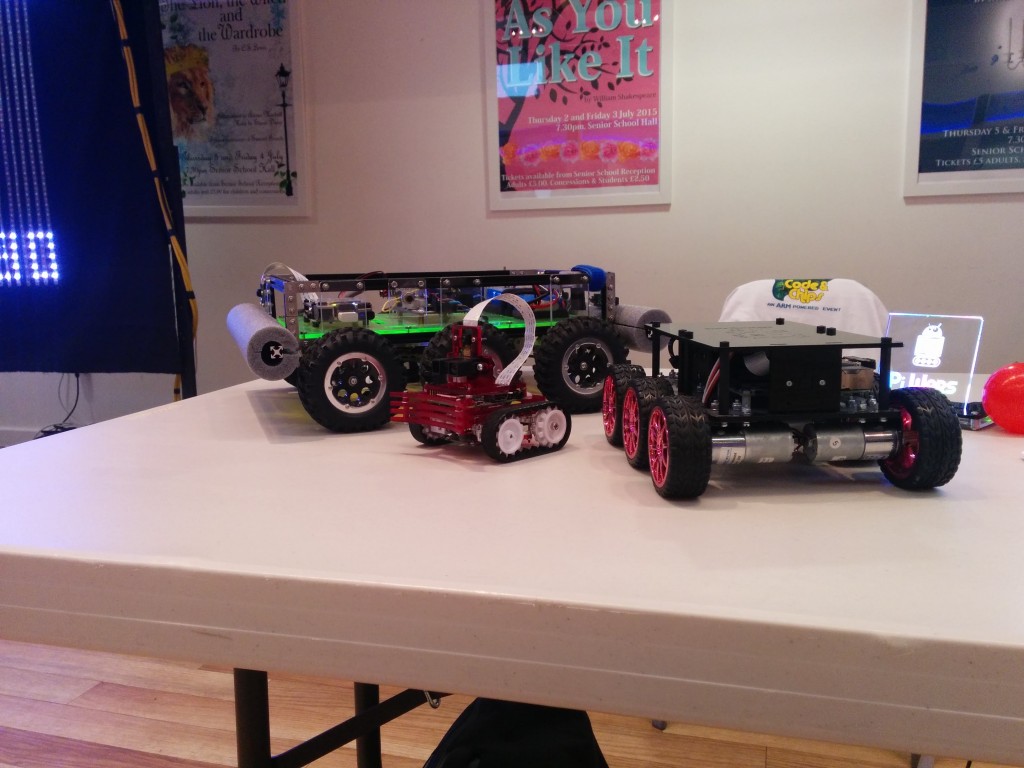 Revenge is A3 class robot, a little bit bigger then my last year's entry PyroBot the smallest competing robot at last year's Pi Wars. Revenge is a 6 wheel drive robot based around a PiBorg Diablo 40v, 55A per channel motor driver broad, with a 3 cell LiPo battery supplying the six 12v 300 rpm motors and has a touch screen human robot interface. When in manual mode Revenge is controlled by a PS3 controller. Revenge chassis is made from Maker Beam and laser cut acrylic. The design for Revenge was inspired by PiBorg's DiddyBorg, and the fact that my DiddyBorg "Rover" (he likes to chase balls) found last year's obstacle course no challenge at the Raspberry Pi birthday bash. The six wheel design allows Revenge to cope with different surfaces, climb over stuff and turn on the spot. When I first built Revenge, I installed some 12v 1000 rpm unbranded motors from Ebay, they did make Revenge fly, but coursed so much interference that they made the controlling electronics crash and left me chasing Revenge plus changing motors a couple of times. Changing the motors cleared all the issues with interference and controlling Revenge became a dream.
For more details about PiBorg's Diablo and DiddyBorg, see the PiBorg web site. www.piborg.org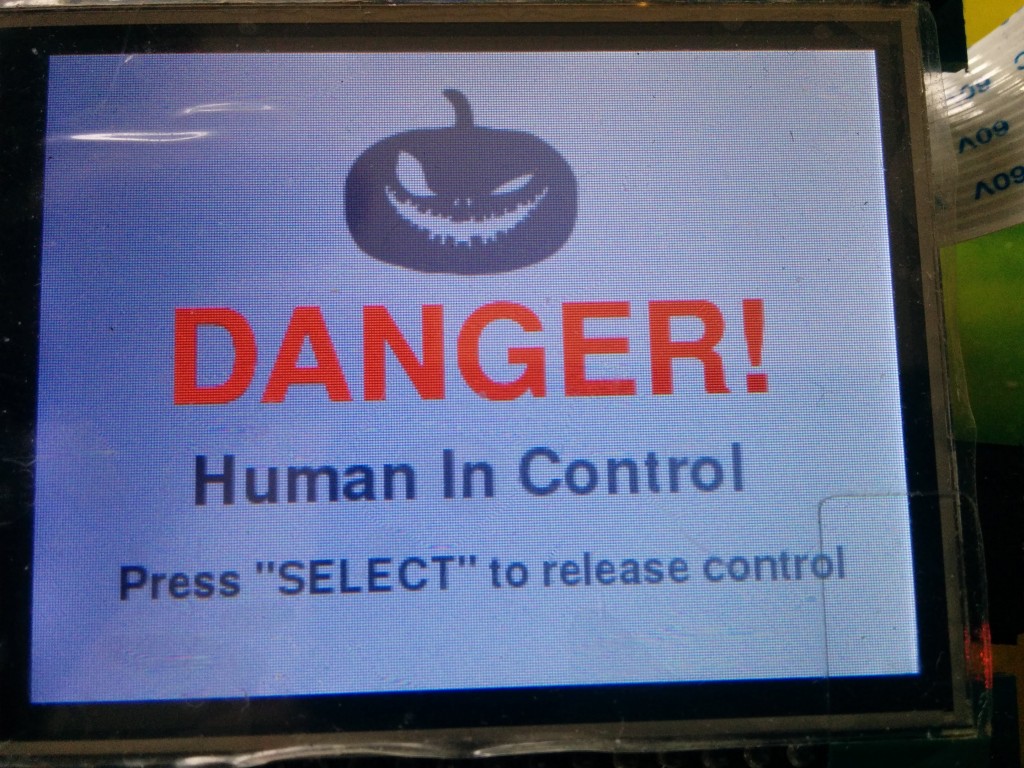 Small test video, with our senior test driver Tom in control.
Pi Wars Eve Workshop
Tom Oinn and myself will be hosting  a workshop for Pi Wars for competing and "show and Tell" robots at Makespace in Cambridge, the night before Pi Wars. Help will be on hand for any last hour's adjustments. Doors be open from around 19:00 hours, details can be found here.
Tom Oinn is a fellow Makespace member and Pi Wars competitor.